Growth Lead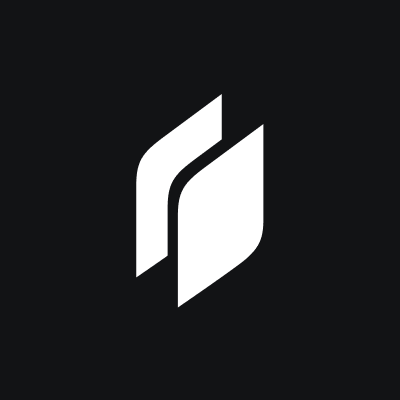 Twingate
Sales & Business Development
Remote · United States
Posted on Tuesday, November 21, 2023
Twingate is building a modern remote access solution that simplifies and improves the way businesses secure access to their cloud, SaaS, and on-prem resources. Twingate is backed by leading investors such as BOND, WndrCo, 8VC, Green Bay Ventures, SignalFire, and Dropbox founders Drew Houston and Arash Ferdowsi. Our investors share our belief that in a world where workforces are becoming increasingly distributed, it is critical to be able to effectively secure access to apps, data, and environments.
As part of our company culture, our belief in
putting the customer first
permeates our thinking in everything from our customer communications to the design process behind the product itself. If you take pride in creating experiences with the customer firmly at the center of the picture, we'd love to work with you.
At Twingate, we're embarking on an exciting journey that extends our innovative spirit beyond just product development into the realm of B2B marketing. As the Growth Lead, you'll spearhead a pivotal mission: taking ownership of and executing a roadmap designed to supercharge top-of-funnel lead generation and pipeline growth, all while wielding the power of growth-hack campaigns that fuel our revenue expansion.
This is the ultimate opportunity to take the reins of the most influential revenue-generating initiatives within our marketing program, steering Twingate's growth trajectory. Your role is to identify the pivotal levers that will catapult Twingate's growth, finely tune a growth-focused product strategy, and then initiate a series of experiments and campaigns to bring that strategy to life.
Essentially, you'll be creating a startup within a startup, enjoying autonomy to prioritize your roadmap, while having the full backing of our leadership team, who are willing to support a wide range of experiments and calculated risks.
We're looking for an individual with the intellectual horsepower and experience required to make an immediate impact on pipeline generation, all while evolving into a cross-functional leader within our organization. As Twingate continues to scale, this role will be instrumental in expanding the team necessary to support the foundational tactics and programs you build that consistently drive growth. It this sounds like you- we'd love to hear from you.
Responsibilities
Founder-like ownership of all things growth across our direct and product led sales motions.
Build and execute cutting-edge experiments that will revolutionize our approach to delivering, targeting, and orchestrating marketing tactics and campaigns, with laser focus on driving direct revenue impact.
Brainstorm creative ideas, craft precise targeting, refine copy, and rapidly scale the most successful ventures. You'll continuously refine the strategy, rigorously test, and measure the impact of your iterations to uncover the most effective improvements.
Work alongside Twingate's Sales, Marketing, and Product leadership to drive successful lower funnel impact from top of funnel initiatives you own and lead.
Analyze data to understand what's working and what's not - from reading through email replies to listening to customer calls to writing SQL and jumping into a spreadsheet.
Find new data sources that will improve our messaging, targeting, and/or campaign timing.
Partner with engineering teams to access data and build tools to scale your work.
Qualifications
3-8 years of work experience (multiple levels available)
Strong quantitative ability and analytical skills (including experience with Python, SQL and Excel)
Embrace a mindset of curiosity and creativity, balancing the ability to swiftly test experiments with a long-term view of scalability. You love testing novel ideas and proving conventional wisdom wrong.
Excellent project management and organization skills with attention to detail
Strong ability to work cross-functionally to prioritize multiple initiatives with various stakeholders
Ambitious and driven to be a top performer within the company
Roll up your sleeves and get into the weeds mentality
You are agility and speed. You'll constantly try new growth ideas in this role. When things don't work, you pivot; when they do, you move fast to scale them.
Prior experience in consulting, business operations, general management, or product management with an engineering approach to problem solving. B2B experience is strongly preferred
Twingate is an equal opportunity employer. We believe that diversity is integral to Twingate's success, and do not discriminate based on race, color, religion, age, or any other basis protected by law.