Sales Development Representative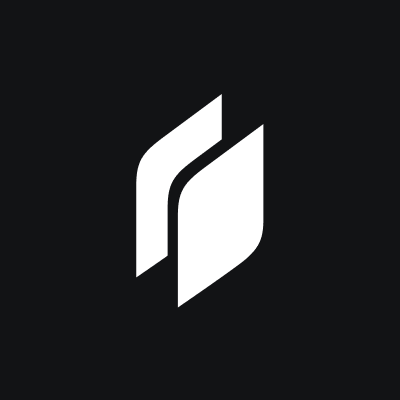 Twingate
Sales & Business Development
United States · Remote
Posted on Saturday, January 14, 2023
Twingate is building a modern remote access solution that simplifies and improves the way businesses secure access to their cloud, SaaS, and on-prem resources. Twingate is backed by leading investors such as BOND, WndrCo, 8VC, Green Bay Ventures, SignalFire, and Dropbox founders Drew Houston and Arash Ferdowsi. Our investors share our belief that in a world where workforces are becoming increasingly distributed, it is critical to be able to effectively secure access to apps, data, and environments.
As part of our company culture, our belief in
putting the customer first
permeates our thinking in everything from our customer communications to the design process behind the product itself. If you take pride in creating experiences with the customer firmly at the center of the picture, we'd love to work with you.
Twingate is looking for their next two Sales Development Representatives (SDR) who are working on developing their career in software sales. In this role, you will work closely with sales and marketing and be at the forefront of Twingate's ABM approach. This includes, searching for leads, mapping enterprise accounts, and helping identify new business opportunities. Our ideal candidate will be trusted to dive right in, take the lead, use initiative, and help drive revenue through booking qualified demo's. This person will join and work closely with a team of like-minded go-getters to achieve our company vision.
You should apply if:
You are innovative and love sharing new ideas: At Twingate we hire top talent from all over the world which brings many unique perspectives and learning opportunities.
You love talking to people: In this role you will need to feel confident and communicate effectively with internal stakeholders and externally to potential customers ranging from Manager to C-Level executives.
You want to be the best: At Twingate, we win together, celebrate together and support each other. You will be surrounded by the best and brightest sales professionals out there.
You love to take on new challenges and projects: At Twingate one of our main priorities is to help create a culture where employees can learn and develop in their careers. That means that we are always learning and trying to get better.
This may not be the right job for you if:
Fast paced environments scare you: At Twingate we are constantly innovating and improving our Marketing / Sales strategies. Our ideal candidate will thrive in rapidly growing environments and help bring new ideas to the table.
You aren't ok with rejection: In this role, you will get told no, and prospects may hang up you. You need to have resilience and continue to bring an upbeat attitude to help sell Twingate's mission.
You aren't a team player: At Twingate, sales is a team effort. We help each other out by sharing best practices and focus on winning as a team.
You aren't willing to put in the work: This role requires grit and dedication. You hold yourself to high standards and do whatever's needed to achieve results. The hard work pays off with accelerated commissions, recognition, and career growth.
Who You Are:
You have 3+ months of SDR/BDR experience
Experience with booking demos using outbound prospecting methods like cold calling, cold emailing, and utilizing Linkedin
Self-starter who has the drive, energy, and passion to look for new business opportunities
Strong verbal and written communication capabilities - having the ability to tell the story of a product, while comprehending the needs of prospects
Coachable and willing to receive and give feedback
Have excellent time management skills and are able to project accordingly
Bonus:
Experience with the following tools: Salesforce, Outreach, Zoominfo, G-Suite, and Linkedin Sales Navigator is a plus
Experience in B2B sales, preferably in SaaS, cybersecurity, or IT is a plus
Benefits:
Medical (PPO, HMO, HDHP), dental and vision insurance – employees covered 100%
Basic Life, AD&D and disability insurance
Flexible Spending Accounts - Healthcare, Dependent Care and Commuter
Health Savings Account
Flexible Paid Time Off - Paid Holidays (approx. 11 days), Sick Leave (10 days), Paid Parental Leave (6 weeks), Maternity Leave (14 - 16 weeks)
Retirement - Traditional 401k, Roth 401k
Additional Benefits - Equity
Compensation
$50K Base pay
$80K OTE
Equity - yes
Twingate is an equal opportunity employer. We believe that diversity is integral to Twingate's success, and do not discriminate based on race, color, religion, age, or any other basis protected by law.