Senior Product Designer - Founding team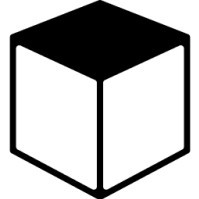 Tofu
Product, Design
San Mateo, CA, USA
Posted on Monday, July 31, 2023
Who we are
Tofu, is an early stage startup located in the SF Bay Area (San Mateo is our hub) building the future of marketing for B2B teams. We are a group of passionate builders that want to make a change in this world by re-imaging what content generation looks like in an AI first world.
Our founders come from companies like Meta, Google, Twitter and Slack. We have deep expertise both in the technical domain (AI/ML/NLP) and the business domain (B2B marketing), so we deeply understand the pain-points of our customers and understand how to apply technology to build a scalable product users love.
We love building delightful products for our users, and would like you to join us to build this thing together!
What you will get
As part of the founding team you will ultimately be an owner of our company, and will directly impact the success and outcome of our business. If high levels of ownership and autonomy, solving ambiguous and challenging problems is your thing, we really think you will enjoy this opportunity.
As the founding team you will get access to directly communicate with our customers to deeply understand their painpoints and build experiences that can delight them.
You get to work with (what we believe are) kind, talented yet humble people that work hard to build something valuable for our users. The 3 founders are all based in the Bay area and we meet 3 times a week in our San Mateo office. We believe at the early stages it's all about the team so we want to make sure you'd enjoy working with us (and vice versa!). Feel free to ping me at ej@tofuhq.com to come by our office for a coffee or short chat!
What we are looking for
We are looking for amazing product designers that will be responsible for building user experiences for our Tofu product. You will leverage our tools like Figma to build wireframes for our product and work with engineering and product to build out these experiences for our users.
An ideal successful candidate is one that has strong experience in product design (ideally in B2B SaaS), enjoys talking with customers to understand their painpoints deeply, working closely with other functions such as product and engineering, and can build end-to-end experiences independently with minimal guidance.
We are looking for designers that are attentive and cares about the user experience and can think through the user experience holistically when designing new features and experiences.
If this sounds interesting...
We would love to talk to you, so please reach out here. If you're not sure if this the right step for you at the moment and you'd like to more casually chat, feel free to reach out at ej@tofuhq.com. If you'd like to learn more about our product you can also checkout this demo here.