Sales Development Representative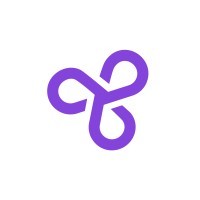 Strivacity
Sales & Business Development
Herndon, VA, USA
Posted on Sunday, September 10, 2023
First impressions count. But you know that ... because you create them every day.
‍
At Strivacity we've got our eye on simplifying the customer sign-in journey. And it starts with you. Our customers want to create great online experiences, and that begins the second you get them on the phone or hook them with your email. Our promise to them: our product gives you a canvas to craft lightweight experiences that wow. We don't use jargon, replay tired phrases to describe ourselves. We want our customers to not only love our product but feel good about how they get treated during every interaction with us.
‍
We're a breath of fresh air in a customer identity and access management (CIAM) market that's confusing and plagued with months- or years-long rollouts. Even if the timing isn't right, we know there's a good chance folks will be a customer six or 12 months down the road.
‍
Are you looking to accelerate your career in sales at a company with a product customers actually rave about? If you're intrigued about growing your skills in a fast-growth startup that gives you tools and training to do it in new ways we should talk.
‍
In this role, you'll be working closely with marketing and account executives so you'll gain a complete appreciation for what it takes to attract, engage, qualify and ... ultimately close new business.
What Strivacity can do for you
Provide you with a client-focused sales culture full of positive energy and built on integrity, creativity and transparency.
Surround you with highly collaborative sales and marketing teams that know the act of creating a long-term customer starts with building trust during your initial outreach.
Surprise you with the capability of our team and our willingness to creatively support your efforts, whether that's teaching you about customer identity, creating engaging content or investing in your development.
Give you a career path that provides opportunities to grow into more senior roles at Strivacity.
What you can do for Strivacity
Generate qualified sales meetings through a sequence of multi-channel touchpoints including, cold calls, emails and Linkedin engagement with key stakeholders and influencers in target accounts.
Schedule and kickoff initial sales calls for our sales account executives.
Actively maintain account/contact data in Salesforce and Outreach including activities, reports, and follow-up tasks.
Maintain up-to-date knowledge on Strivacity's capabilities, partners, differentiators, competitors, value proposition and the CIAM/IAM technology landscape.
Research target customers and identify prospects using tools like Zoominfo, 6Sense, LinkedIn and online research.
Partner with sales account executives to strategically prospect new business with the right titles/accounts.
Consistently attain monthly, quarterly and annual meeting/opportunity targets.
What you should bring with you
Strong time management and organizational skills.
Hands-on experience with various sales prospecting techniques, including persona research, email personalization, cold calling tactics.
Motivated and self-driven: you are resilient and love to overcome challenges.
Experience with tools like Salesforce.com, Outreach/SalesLoft, LinkedIn Sales Navigator, LeadIQ/ZoomInfo/SalesIntel, Zoom, 6sense/Demandbase.
1+ years sales or customer service experience (and ... better yet, experience with selling CIAM/IAM or security-related products and services).
A Bachelor's degree or a compelling story.
Additional notes
We're looking to hire someone to work with the ability to come in to the office a few times a month in Herndon, VA.
We're an Equal Opportunity Employer: You'll receive consideration for employment without regard to race, sex, color, religion, sexual orientation, gender identity, national origin, protected veteran status, or on the basis of disability.
We're only hiring those authorized to work in the United States. We do not currently sponsor immigration visas.
Submit application
Thank you! Your submission has been received!
Oops! Something went wrong while submitting the form.