Implementation Engineer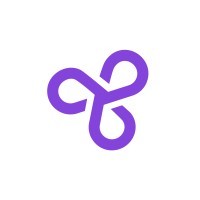 Strivacity
United States
Posted on Wednesday, June 28, 2023
The customers you've worked with know you by name. That's because you don't just talk tech. You connect. You're creative. You manage a project like nobody's business AND you care. So much so that you've created relationships and experiences your customers didn't think were possible.
How would it feel to create great experiences for hundreds of thousands of your customer's customers? If that sparks your curiosity we should talk.
We're on the lookout for an Implementation Engineer to help our amazing customers make the most of our customer identity and access management (CIAM) platform. Picture yourself as the go-to expert, collaborating closely with pre-sales, and customer technical contacts to understand their unique needs and craft a tailor-made deployment plan.
But hey, it doesn't stop there! As a key member of our Customer Success implementation team, you'll be a consultant extraordinaire, educating customers on the ins and outs of the Strivacity platform and industry best practices. You'll be the bridge, working alongside support, development, QA, and product management teams to ensure all requirements are met so our customers (and their customers) become raving fans!
You'll need to bring your IAM technical prowess including in-depth knowledge of all the usual acronyms: IdP, SSO, MFA, OIDC, OAuth2, SAML2 and – not to be forgotten – REST APIs. But beyond the tech talk you'll bring creative problem-solving skills, top notch communication abilities. Plus, you've got a knack for being proactive and keeping an eye on the details so that everyone stays on track and on schedule.
If this sounds like you and you're ready to bring your expertise, professionalism, and fresh ideas to the table to create extraordinary experiences for our customers then we should talk.
What we can offer you
The opportunity to work in a fast and fun environment with a highly experienced crew.
Access to the latest bleeding-edge cloud technologies and infrastructure.
A proven product that customers love to rave about.
Highly competitive benefits including unlimited PTO, flexible working hours, paid parental leave, 401k matching, health insurance, and stock options.
Experience in a startup environment with a passionate crew that's endlessly exploring what's possible and striving to rewrite the script for CIAM.
What you'll do as an Implementation Engineer
Consult with and and educate customers on all aspects of the Strivacity platform, explain industry best-practices, and help execute white-glove delivery.
Collaborate with the support, development, QA, and product management teams to help relay requirements and get customers to the right answer.
Assist customers with how to use all Strivacity APIs, scopes, and more.
Use your expertise in OIDC, OAuth2, and SAML2 to integrate customer applications with the Strivacity platform.
Create workflow diagrams and other visual aids to document our customers' as-is and to-be processes.
Provide customer feedback to the development team based on integration needs required to meet our customers' needs so we continue to evolve the product to solve real-world problems.
Define and improve new CIAM best practices as you learn from customer implementations so we can guide our customers to optimize their end-user experience.
What you should bring with you
5 years post-sale experience including at least 2 leading implementation efforts/acting as a principal/technical lead.
Strong communication skills along with examples of how you've collaborated and built effective relationships with stakeholders at different levels and from a diverse set of backgrounds (e.g. senior executives, sales managers, engineers, CISOs).
A developed understanding of identity providers (IdP), single sign on (SSO), Multi-factor authentication (MFA) and security concepts.
An understanding of identity and access management (IAM) business processes.
Expert-level knowledge of authentication and authorization technologies including hands-on experience implementing OpenID Connect (OIDC), OAuth2, and SAML2.
Understanding of REST APIs to a level that you can help customers understand and troubleshoot as they develop their own applications using our APIs.
Familiarity with monitoring tools and logging frameworks.
A broad IT experience in a field such as application development, infrastructure management, or related fields in addition to experience in Security technologies.
A track record of contributing to a positive, client-focused sales culture that's built on integrity, creativity and transparency.
Curiosity fueled by active listening skills.
Strong communication skills – written, verbal and presentation – including the ability to tailor and personalize communication based on audience.
A bachelor's degree or a compelling story.
How we work
We obsess over client satisfaction and we believe that the best ideas should always win, even if they're harder, longer and take a bit more time. We expect you to be respectful, analytical, critical of everything we do, and seek out constructive feedback. We operate with high attention to detail and security — no matter how small the details may be!
Additional info
No recruiters please.
We're hiring only those who are authorized to work in the United States or Hungary. Strivacity does not sponsor immigration visas.
We're an equal opportunity employer, and we prohibit discrimination and harassment of any kind.
Strivacity is committed to the principle of equal employment opportunity for all employees and to providing employees with a work environment free of discrimination and harassment. All employment decisions at Strivacity are based on business needs, job requirements and individual qualifications, without regard to race, color, religion or belief, family or parental status, or any other status protected by the laws or regulations in the locations where we operate. Strivacity will not tolerate discrimination or harassment based on any of these characteristics. We encourage applicants of all ages.
‍
Submit application
Thank you! Your submission has been received!
Oops! Something went wrong while submitting the form.