Customer Success (Growth) Manager (Remote)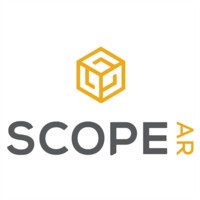 Scope AR
Customer Service, Sales & Business Development
San Francisco, CA, USA
Posted on Thursday, July 22, 2021
Scope AR is the pioneer of enterprise-class augmented reality solutions, delivering the industry's only cross-platform AR tools for getting workers the knowledge they need, when they need it. The company is revolutionizing the way enterprises work and collaborate by offering AR tools that provide more effective and efficient knowledge-sharing to conduct complex remote tasks, employee training, product and equipment assembly, maintenance and repair, field and customer support, and more.
The company's device-agnostic technology supports smartphones, tablets and wearables, making it easy for leading organizations like Johnson & Johnson, Danaher, Lockheed Martin, Honeywell, and others to leverage AR as a new way to scale their organizations globally, with greater efficiency.
Working at Scope AR provides you the opportunity to have a real and major impact on the way products around the globe get created and how work gets done.
As a Customer Success Manager you will be tasked with guiding the customers through the entire journey with augmented reality, ultimately saving time and money. By
achieving
successful outcomes and becoming a trusted advisor, the main goal of the role will be to demonstrate success and ultimate
grow
the accounts.
Experience in our key industries (aerospace / defence, medical devices, industrial OEM's) would be a big advantage in promoting effective communications, building relationships, and invoking change management.
RESPONSIBILITIES
Earn the trust of our customers by showing them how to deliver value using our products as fast as possible
Communicate effectively with every team in Scope AR as the voice of the customer
Leverage data and analytics to demonstrate value
Growing accounts will be expected
Some travel may be required
Must be a US citizen in order to be able to be on-site with some of our customers
KNOWLEDGE, SKILLS AND EXPERIENCE
3 years' experience in SaaS Customer Success, Sales, or similar (project management, strategic account management)
Industrial experience (aero/def, medical equipment, data centers, industrial OEM) would be beneficial
Experience with technology stack of enterprise customers (MES, PLM, learning management software, 3D workflow) would be beneficial
Strong data skills
Strong Project Management Skills
WHY YOU SHOULD JOIN SCOPE AR
You will be working directly with David Nedohin, Co-Founder and CCO of Scope AR. Your customer voice will be critical in influencing the direction of a fast growing and very exciting company. The enterprise augmented reality industry is growing rapidly and has enormous expectations over the next 2 years. Scope AR is one of the leaders in this space, recognized by many as the "Innovator". Scope has reached a major inflection point, and we are looking for extremely hard working, technically skilled, and industry experienced team members to help drive and shape this growth!
We're growing our team quickly, so if you like solving hard problems, want to have real influence at work and have the skills listed above, we'd love to hear from you!