Per Diem Pharmacist - Buffalo Grove, IL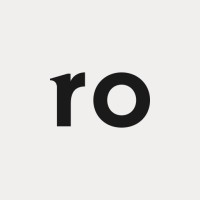 Ro
Chicago, IL, USA
Posted on Sunday, September 10, 2023
Who We Are
Ro is a direct-to-patient healthcare company with a mission of helping as many patients as possible achieve their health goals. Ro is the only company to offer telehealth care, at-home diagnostic testing, labs, and pharmacy services nationwide. This is enabled by Ro's vertically integrated platform that helps patients achieve their goals through a convenient end-to-end healthcare experience spanning from diagnosis, to delivery of medication, to ongoing care. Since 2017, Ro has helped millions of patients in nearly every single county in the United States, including 98% of primary care deserts.
Ro was recognized as a CNBC Disruptor 50 in 2022, listed by Inc. Magazine as a Best Place to Work in 2022 for our third consecutive year, and named one of FORTUNE's 2022 Best Medium Workplaces.
The Role
As a Pharmacist, you will be front and center ensuring members get accurate orders on time. This hire is an important role for us to maintain our continually growing number of member orders. You will work closely with multiple teams to deliver an uncommonly seamless pharmacy experience for our members.
This posting is for our location in Buffalo Grove, IL. This hire is for a Per Diem role to work as needed. Monday availability is required. (Pharmacy hours are Monday to Friday, 9AM - 5PM)
What You'll Do:
Process and review medication orders for members
Contact the doctor or care team when clinical intervention is needed
Answer clinical questions from members
Work with a multidisciplinary team of doctors, engineers, product managers, pharmacy technicians, and more
Find creative, fun, and professional ways to deliver the best possible experience for our patients
Offer clinical expertise in evaluating drug regimens to provide the best patient care
Collaborate with healthcare professionals to ensure optimal patient care
What You'll Bring to the Team:
Bachelor of Science in Pharmacy or Doctor of Pharmacy from an accredited college of pharmacy
Valid Illinois Pharmacist License
Unrivaled empathy and patience when helping patients
Ability to think quickly and work autonomously
Ability to work in a fast-paced high-volume environment
Willingness to work with team members to contribute to the quality and effective operation of the pharmacy
Strong organization skills and attention to detail
You relate to the mission of Ro
Aptitude in problem-solving and decision-making
Team player mentality and outstanding communication skills
Ability to work at least 8 hours per week (M-F)
Ro recognizes the power of in-person collaboration, while supporting the flexibility to work anywhere in the United States. For our Ro'ers in the tri-state (NY) area, you will join us at HQ on Tuesdays and Thursdays. For those outside of the tri-state area, you will be able to join in-person collaborations throughout the year (i.e., during team on-sites).
At Ro, we believe that our diverse perspectives are our biggest strengths — and that embracing them will create real change in healthcare. As an equal opportunity employer, we provide equal opportunity in all aspects of employment, including recruiting, hiring, compensation, training and promotion, termination, and any other terms and conditions of employment without regard to race, ethnicity, color, religion, sex, sexual orientation, gender identity, gender expression, familial status, age, disability and/or any other legally protected classification protected by federal, state, or local law.
See our California Privacy Policy
here
.