Research Scientist II, Product Claims & Clinicals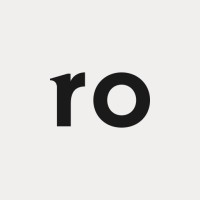 Ro
Product
Remote · New York, NY, USA
Posted on Wednesday, June 28, 2023
Who We Are
Ro is a direct-to-patient healthcare company with a mission of helping as many patients as possible achieve their health goals. Ro is the only company to offer telehealth care, at-home diagnostic testing, labs, and pharmacy services nationwide. This is enabled by Ro's vertically integrated platform that helps patients achieve their goals through a convenient end-to-end healthcare experience spanning from diagnosis, to delivery of medication, to ongoing care. Since 2017, Ro has helped millions of patients in nearly every single county in the United States, including 98% of primary care deserts.
Ro was recognized as a CNBC Disruptor 50 in 2022, listed by Inc. Magazine as a Best Place to Work in 2022 for our third consecutive year, and named one of FORTUNE's 2022 Best Medium Workplaces.
he Innovation Research & Development team is looking for a highly motivated Research Scientist II to provide support to product marketing claims and clinical product evaluation research studies. In this role, you will play an integral role in the research team by participating in marketing claims review and substantiation, coordinating research studies, developing and organizing study-related documentation, and ensuring regulatory compliance with research activities.
This role reports directly to the Director of Claims + Clinicals and will work closely with brand marketing partners, product development teams, investigators, laboratory staff, and 3rd party CROs.
What You'll Do:
In the first six months, you will focus on independently building an internal claims database, working to identify and organize marketing claims and substantiation documents for Ro's portfolio of products.
Develop, organize, and maintain a claims database as well as a research study database.
Perform risk analysis of marketing claims substantiation.
Independently perform literature search and review, identifying high-quality literature sources for product development, marketing claims substantiation, and research study protocol development.
Review marketing assets to ensure compliance and adherence to substantiation on file.
As needed, responsible for the development and coordination of different types of research studies including product efficacy studies, validation studies, consumer studies, internal research, and those performed by 3rd party CROs.
As needed, write and/or perform quality reviews of reports and protocols as well as other study-related documents.
As needed, assists in the evaluation and interpretation of research study data for incorporation into written reports and marketing claims substantiation.
As needed, maintains study and site compliance with GCP, 21 CFR, and other applicable regulations.
Provides input and participates in project meetings, plans, monitors, and guides project work.
Participates in process improvement initiatives as well as writing SOPs and internal methods.
Performs other duties as assigned.
What You'll Bring To the Team:
2-5 years of work experience in a research setting with sound independent judgment and competence in research methodologies.
Experience with physical consumer products, diagnostic test kits, lab-developed tests, analyte tests, and/or medical device research is preferred, but not required
Bachelor's Degree in life sciences, healthcare, or related field, or Associates Degree with relevant experience + clinical research certificate
Clinical Research Certificate (CRA or CRC or CP) is preferred, but not required
Working knowledge of the Clinical Study Process and an understanding of the range of working procedures relating to it, together with an understanding of the ICH/GCP guidelines, FDA regulations, HIPAA policies
Familiarity with medical terminology
Display excellent organization and time management skills, meticulous attention to detail, and ability to multitask in a high-volume environment with shifting priorities
Tech-savvy with the ability to navigate comfortably with different software applications, eTMF, EDC experience a plus
Willingness to travel as needed for study-related activities and meetings
A passion for good documentation practices and remarkable document formatting skills.
Effective communication (verbal and written), presentation, and interpersonal skills.
We've Got You Covered:
Full medical, dental, and vision insurance + OneMedical membership
Healthcare and Dependent Care FSA
401(k) with company match
Flexible PTO
Wellbeing + Learning & Growth reimbursements
Paid parental leave + Fertility benefits
Pet insurance
Student loan refinancing
Virtual resources for mindfulness, counseling, fitness, and physical therapy
The target base salary for this position ranges from $97,000 to $123,000, in addition to a competitive equity and benefits package (as applicable). When determining compensation, we analyze and carefully consider several factors, including location, job-related knowledge, skills and experience. These considerations may cause your compensation to vary."
Ro recognizes the power of in-person collaboration, while supporting the flexibility to work anywhere in the United States. For our Ro'ers in the tri-state (NY) area, you will join us at HQ on Tuesdays and Thursdays. For those outside of the tri-state area, you will be able to join in-person collaborations throughout the year (i.e., during team on-sites).
At Ro, we believe that our diverse perspectives are our biggest strengths — and that embracing them will create real change in healthcare. As an equal opportunity employer, we provide equal opportunity in all aspects of employment, including recruiting, hiring, compensation, training and promotion, termination, and any other terms and conditions of employment without regard to race, ethnicity, color, religion, sex, sexual orientation, gender identity, gender expression, familial status, age, disability and/or any other legally protected classification protected by federal, state, or local law.
See our California Privacy Policy
here
.