IT Manager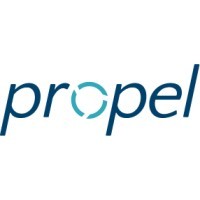 PropelPLM
IT
Santa Clara, CA, USA
Posted on Tuesday, October 31, 2023
COMPANY
Propel Software transforms the way product companies work. Our product value management platform connects commercial and product teams to optimize decision making, drive process efficiencies, and engage customers with compelling products and experiences. Propel has a proven track record of improving product quality, speeding time to revenue and profit, and improving customer satisfaction. Recognized as a Deloitte Technology Fast 500 winner and one of Fortune's Most Innovative Companies in America, Propel is built on Salesforce and drives product success for hyper growth startups, corporate pioneers, and Fortune 500 leaders in the high tech, medtech and consumer goods industries.
*Please note: This role is minimal hybrid schedule with Tuesday and Wednesday in the office and additional days as needed.
In this role you can expect to:
Administer, monitor, and maintain IT servers and user workstations.
Configure, manage, and troubleshoot network devices, firewalls, routers, switches, and VPN connections.
Install, configure, and maintain the security of company servers, both physical and virtual.
Implement and manage security protocols, including firewalls, intrusion detection systems, antivirus software, and access controls.
Develop and execute backup and recovery strategies.
Manage and administer company core applications. (e.g. Salesforce, slack, G-suite, Rippling)
Provide technical assistance to employees in a timely manner.
Manage software patching and updates across the network.
Maintain comprehensive documentation of IT systems.
Collaborate with external vendors for hardware and software procurement, support, and maintenance.
Monitor system performance, analyze trends, and make recommendations for capacity planning and infrastructure upgrades.
Manage ongoing SOC Project compliance and audit certification in Security and Privacy trust areas
Assist in the development and enforcement of IT policies, procedures, and standards.
Develop, maintain, and implement strategic IT roadmap
Identify and prioritize strategic software/tech initiatives that could unlock significant efficiency or effectiveness
To be successful in this role you bring:
5+ years of experience as an IT Systems Administrator or similar role.
Salesforce Admin certification preferred.
Experience with cloud-based collaboration tools (e.g., Slack, G-suite, Zoom).
IT management experience, leading security or compliance functions.
Strong knowledge of network protocols, operating systems, and server hardware.
Knowledge and prior experience with industry frameworks and standards like SOC
Proficiency in configuring and managing Microsoft and Apple environments
Strong problem-solving skills and the ability to work well under pressure.
Excellent communication and interpersonal skills.
Relevant certifications are advantageous.
Other skills that may be useful in this role:
Bachelor's degree in Computer Science, Information Technology, or related field.
Knowledge setting up, managing and maintaining JIRA
Experience with DevOps methodologies.
Experience with workstation provisioning tools (e.g. Okta, Rippling)
Please note: Emails from Propel's Recruiting Team may land in spam. Please check your spam filter, and make sure propelsoftware.com is marked safe for your inbox.
Authorization to work in the United States is required; please note that at this time, Propel is not sponsoring visas for any positions.