Director of Technical Product Marketing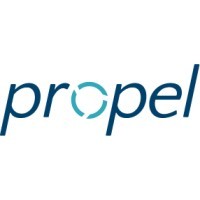 PropelPLM
Marketing & Communications, IT, Product
San Francisco, CA, USA
Posted on Thursday, September 28, 2023
** Hybrid schedule Tuesdays and Wednesdays in the office
COMPANY
Propel Software transforms the way product companies work. Our product value management platform connects commercial and product teams to optimize decision making, drive process efficiencies, and engage customers with compelling products and experiences. Propel has a proven track record of improving product quality, speeding time to revenue and profit, and improving customer satisfaction. Recognized as a Deloitte Technology Fast 500 winner and one of Fortune's Most Innovative Companies in America, Propel is built on Salesforce and drives product success for hyper growth startups, corporate pioneers, and Fortune 500 leaders in the high tech, medtech and consumer goods industries.
TEAM
You will be part of the Propel product marketing team which is responsible for defining our brand and product positioning, evangelizing our messages, advocating for customers, and arming sales teams with tools and knowledge. You'll join a close-knit group that loves to work together and lend each other a helping hand. This is your opportunity to define and market mission-critical applications used by leading manufacturers in the high-tech/electronics, medical device, industrial equipment, and consumer good industries.
ROLE
To help Propel develop, market, and sell our offerings. This will entail both managing large, strategic projects and actively working on day-to-day tactics. In this role, you will live at the intersection of many functional areas, including product, sales, and demand generation.
Your experience will inform Propel's point of view which will feed product definition, development, marketing, new logo acquisition, and account expansion. If you bring energy, positivity, scrappiness, and a desire to do awesome work with an awesome team, we'd love to hear from you.
In this role you can expect to:
Deeply understand the capabilities and differentiators of our solution portfolio
Enable sales and customer teams with tools and knowledge
Work with Product Marketing/Product Management to ensure products are launch-ready for the field by assessing product technical readiness and by building demonstrations
Support demand generation by ensuring our product tour demonstrations are current and compelling
Support AR with demonstrations for analysts and technical responses for analyst reports
Define and develop the trial org and trial experience
Contribute technically to competitive campaigns with lockout documents, demos, competitive intelligence
MUST HAVE skills:
Domain experience in PLM as a practitioner within a high-tech, med-tech, or industrial equipment company
Engineering or similarly technical background.
Excellent written and verbal communication skills
Solid understanding of the broader PLM market and solution providers
Additional skills that will be valuable:
Solid understanding of the salesforce platform
Hybrid work arrangement preferred (2 days a week in the Santa Clara office).
Please note: Emails from Propel's Recruiting Team may land in spam. Please check your spam filter, and make sure propelsoftware.com is marked safe for your inbox.
Authorization to work in the United States is required; please note that at this time, Propel is not sponsoring visas for any positions.