CRM Marketing Manager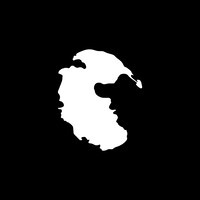 Pangaea
Marketing & Communications
Remote
Posted on Tuesday, October 31, 2023
COMPANY OVERVIEW
Pangaea creates and grows digitally native brands on a global scale. Our first two brands are Lumin and Meridian, both in the personal care space. Our goal is to create iconic, disruptive, and culture impacting brands that attract communities of brand lovers across borders. Since our launch in 2018, we've sold our products in 50 different countries. We have grown to over 50 employees and contractors across several locations in the world. We secured Series B funding in 2021 from Eurazeo Brands.
ABOUT US
We are a group of individuals who strive to live out the four values in our behaviors, decisions and actions. We are equally passionate about growing a community for each of our brands as we are for building our internal community of Pangaeans. As Pangaeans, we can't think of a better place to make a difference in our customers' journeys of self-care and in our colleagues' paths to success. We go out of our way to lift each other up, recognize the diverse talents that each person brings to our community and perpetuate a sense of belonging for all.
OUR VALUES
Passion: We are mentally and emotionally connected and committed to our work. We are willing to put in the work today, knowing that this will position us for the most success tomorrow and beyond. We are invested in and passionate about Pangaea, its people and its mission.
Innovation: We research, think critically and explore new possibilities and approaches to problems. We are intentionally curious and strive to obtain innovative recipes for success. By seeking new and creative ways to do things, we believe that we will be able to achieve our mission at unprecedented speed and scale.
Push the Limits: Pangaea embraces a "yes we can" culture. We work towards our mission no matter how hard it gets or how long it takes. We are equally tenacious as we are relentless and we do what it takes to win as a team.
Prioritization: Conscious prioritization is essential to our success. We tend to prioritize decision-making that may lead to sustainable business outcomes. We make calculated bets and focus on fewer, greater initiatives that will result in the greatest value for Pangaea, our customers and our teammates.
THE ROLE
We are searching for a CRM Marketing Manager to oversee the strategy, execution, and reporting of campaigns through Email, SMS and WhatsApp channels. Reporting to the General Manager of Growth and working closely with the Customer Support and Brand Marketing teams, this person will have the opportunity to generate and bring their ideas to life to ultimately drive growth and improve channel performance.
KEY RESPONSIBILITIES:
Project manage Email, SMS, and WhatsApp development process based on submitted briefs and ensure that all Emails are fully QA'ed and delivered successfully on time
Collaborate with stakeholders to develop processes to ensure that Email and SMS marketing is executed in support of brand strategy and accordance with best practice
Utilize ESP and other tools to build, test and deploy Email, SMS, and WhatsApp campaigns/flows
Continuously conduct A/B tests of subject lines, CTA's, creative, layout, dynamic elements, price points/offers, send times, segments, landing pages, etc. and report on actionable insights.
Build and manage customer segments for Email and SMS, generate insights to optimize segmentation strategy, and work with Engineering to maintain existing proper event management and build new segments
Ensure all communications are compliant with data privacy practices and regulations including CAN-SPAM, GDPR, etc.
Monitor health of email program (delivery/deliverability, changes in metrics over time, list health)
Ensure that the contact list continues to grow and all Email and SMS sign-up processes are operational and optimized
Set appropriate KPIs for email marketing channel and ensure that targets are met or exceeded for all brands
Serve as subject matter expert, working with partners and resources to gain a deeper understanding of new and existing initiatives that can be deployed in support of brand goals
MINIMUM QUALIFICATIONS:
At least 4 years of hands-on email marketing experience in either a digital marketing agency or in a sizable e-commerce business
Strong knowledge and experience with Klaviyo, Postscript/Attentive, and email personalization tools
Experience using Figma
Experience developing scheduled and automated email campaigns, performing audience segmentation, analyzing and managing performance, and running A/B and multivariate tests
Ability to communicate effectively with stakeholders across the organization
Ability to manage and prioritize multiple brands and initiatives based on impact on the business
Knowledge of Microsoft Excel/Google Sheets and PowerPoint/Google Slides
Analytical mindset with the ability to implement actionable insights
PREFERRED QUALIFICATIONS:
Experience utilizing Analytics platforms such as Amplitude, Sigma, Google Analytics, etc. to report on results
Experience with WhatsApp marketing
Experience with a subscription based business
Knowledge of HTML for email, experience designing and editing HTML email templates
Experience with SQL and working with databases or technical CRMs to extract customer data and set up Email/SMS triggers
Experience with international/multi-language email and SMS
Experience transitioning to new ESP, including IP warming, data transfer, trigger setup, etc.
COMPENSATION & BENEFITS
The reasonably estimated annual base salary for this role ranges from $80,000.00 to $100,000.00 and may include variable compensation. Actual compensation is based on factors such as the candidate's job-related knowledge, skills, qualifications, experience and location. Details of participation in benefit plans will be provided if an employee receives an offer of employment.
Additionally, our goal is to provide Pangaeans with an excellent benefits experience that enhances their physical, mental and financial health and well being. These benefits are thoughtfully designed and curated to ensure that our employees are fully equipped to help us build. Some benefits include:
Health insurance: Pangaea offers medical, dental, and vision insurance plans. Out of three amazing medical plans, we cover 100% for the first plan for employees and 90% of the monthly premium for two higher coverage plans. We also provide 75% of the monthly premium for family coverage.
Wellness: We provide free membership to health and wellness apps such as Gympass (live and virtual fitness classes), Ginger (behavioral health coaching, therapy and psychiatry) and Carrot (fertility, family planning and pregnancy support).A LOT of time off: Pangaea recognizes up to 14 paid holidays per year (exact number varies by country). We also have 6 additional "Pangaea Fridays" throughout the year where employees can get a head start on their weekend and take the whole day off. Lastly, we have a flexible time off policy and trust our employees to take vacation when they need it!
Staff discount: All staff members are given $100 of credit per month to use on Pangaea products so that they can try, own (and love!) all the products we sell.
Please note that some benefits vary by country and are subject to change.
#LI-Remote #LI-JO1