Demand and Operations Channel Planning Lead, Amazon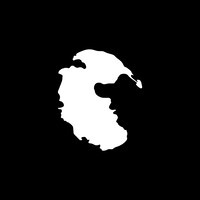 Pangaea
Operations
Remote
Posted on Saturday, August 12, 2023
The Role:
We are looking for a smart, customer-obsessed, driven, and creative candidate to develop and execute inventory management strategies to maximize customer experience, sales, margin, and inventory turns. The Supply Chain Operations Manager will support big initiatives within the Amazon channel to improve process, efficiency, in-stock rates, margins and revenue. They will use data to influence others and build scalable systems & processes, rather than just addressing single issues.
Responsibilities:
Use historical shipments, inventory data, and demand forecasts to develop and refine a robust supply forecasting model for Pangaea's various brands and fulfillment centers.
Develop and manage inventory forecasts by working with Amazon sales team to plan product launches, peak season, and industry shifts.
Pull data from a data warehouse and analyze the dataset.
Manage inventory health by setting and executing exit strategies for unproductive inventory.
Take ownership of implementing a highly automated replenishment system with Amazon's systems and involve key stakeholders in the process.
Support the improvement in inventory availability, increasing inventory efficiency and ensuring that the company makes efficient supply chain decisions including improvement to inventory management processes over time.
Perform root-cause analysis/reporting on operational issues, and then support the solution to those issues.
Monitor & maintain supply chain metrics.
Requirements:
You should have previous experience in supply chain/operations/inventory management as well as a background in retail or e-commerce. You must be able to work in a dynamic & rapidly changing environment where teamwork is a must. You will be flexible, action and results oriented, and self-starting. You must also be decisive and able to move with speed to implement their own ideas.
Proficiency in analytical tools including Microsoft Excel, SQL, and statistical software.
Proficiency extracting data through varied reporting tools in order to drive and influence business decisions.
1-3 years of experience in global operations or supply change management (buying, product management, vendor management) as well as retail or e-commerce.
Supply chain instock management and supply chain planning experience.
Quantitative analysis (modeling) background.
Experience supporting a network of multiple fulfillment centers for different regions
Ability to understand multiple retail business models and their technical implementation.
Ability to prioritize work in a complex, fast-paced environment.
Ability to work with ambiguous problems.
Bachelor's degree majored in supply chain, finance, technical, business, analytical or related majors (mathematics, computer science/engineering, engineering, statistics, economics etc.).
Bonus points for:
Experience with Amazon FBA Planning
MBA or MS in: Supply Chain or Operations Mgmt.
Proven experience supporting cross-functional projects.
Strong communication skills - speaking, writing, & presenting
Ability to operate simultaneously and effectively in both tactical and strategic modes.
A willingness to roll up sleeves to get things done