Chief Revenue Officer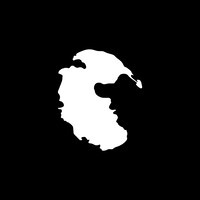 Pangaea
Software Engineering
Remote
Posted on Tuesday, May 16, 2023
COMPANY OVERVIEW
Pangaea creates and grows digitally native brands on a global scale. Our first two brands are Lumin and Meridian, both in the personal care space. Our goal is to create iconic, disruptive, and culture impacting brands that attract communities of brand lovers across borders.
Since our launch in 2018, we've sold our products in 50 different countries. We have grown to over 60 employees and contractors across several locations in the world. We secured Series B funding in the summer of 2021 from Eurazeo Brands.
ABOUT US
We are a group of individuals who strive to live out the four values in our behaviors, decisions and actions. We are equally passionate about growing a community for each of our brands as we are for building our internal community of Pangaeans. As Pangaeans, we can't think of a better place to make a difference in our customers' journeys of self-care and in our colleagues' paths to success. We go out of our way to lift each other up, recognize the diverse talents that each person brings to our community and perpetuate a sense of belonging for all.
OUR VALUES
Passion

: We are mentally and emotionally connected and committed to our work. We are willing to put in the work today, knowing that this will position us for the most success tomorrow and beyond. We are invested in and passionate about Pangaea, its people and its mission.

Innovation

: We research, think critically and explore new possibilities and approaches to problems. We are intentionally curious and strive to obtain innovative recipes for success. By seeking new and creative ways to do things, we believe that we will be able to achieve our mission at unprecedented speed and scale.

Push the Limits:

Pangaea embraces a "yes we can" culture. We work towards our mission no matter how hard it gets or how long it takes. We are equally tenacious as we are relentless and we do what it takes to win as a team.

Prioritization

: Conscious prioritization is essential to our success. We tend to prioritize decision-making that may lead to sustainable business outcomes. We make calculated bets and focus on fewer, greater initiatives that will result in the greatest value for Pangaea, our customers and our teammates.
OPPORTUNITY
In today's competitive economic environment, where growth is the number one priority, revenue performance management is gaining traction. One outcome of this shifting focus is the emergence of the Chief Revenue Officer (CRO), a new C-level appointment with responsibility for all aspects of revenue performance with an emphasis on DTC.
The Chief Revenue Officer (CRO) or Chief Growth Officer (CGO) will have full range of responsibilities for developing and directing the activities that generate revenue for the Pangaea's Portfolio today - Lumin and Meridian - across DTC (including customer support), eCommerce/Marketplace, Wholesale and International Sales channels.
The CRO/CGO will develop and implement business plans and processes to support revenue growth while driving integration and alignment between existing and future revenue streams. The CRO/CGO comes from a strong DTC / digital business model experience.
In collaboration with the Chief Executive Officer (CEO) and other key peers and decision-makers, they will (a) identify, develop, and align the revenue strategy to the corporate strategy; (b) accelerate growth and maximize existing revenue streams; (c) identify new lines of business opportunity to augment existing revenue stream(s); (d) identify and develop new business and strategic partnerships that will increase revenues and customer base in the short- and long-term; and, (e) integrate the Pangaea brand objectives and activities in support of revenue growth strategies.
The CRO/CGO uses judgment and data in analyzing economic, demographic, and other data pertinent to strategic business planning (ROIs, etc.). They will identify, develop and recommend new plans/concepts and to accomplish goals.
The CRO/CGO will have 4 direct reports in support of profitable revenue growth and delivery of substantial value to customers.
Our ideal candidate is someone who blends raw creativity, exemplary analytical chops, ruthless detail-orientedness and seasoned experience driving revenue generation for a CPG business with significant revenue from digital channels. We're looking for a player-coach who isn't afraid to dive into any pointed area to level a team up if necessary but is able to ultimately be a strategic leader and a champion of coordinated, rigorous execution across teams.
The CRO's/CGO's day-to-day responsibilities are dynamic and will be influenced by constant change in internal and external business environments; this requires proactive responses to identify and define issues, solve problems, make recommendations, take action, etc. Key responsibilities of this dynamic assignment include, but are not limited to:
Build and maintain a best-in-practice-adjusted-for-scale digital growth function across media buying, measurement, creative analytics and conversion rate optimization.

Lead strategy to optimize and profitably scale media spend via channel and market diversification

Own and execute against a strategy to grow our marketplace business focusing on areas including but not limited to merchandising, content optimization, media buying and product offering optimization.

Guide the retail channel expansion path for both brands.

Assist in crafting the International distribution expansion by brand and by market.

Develop and infuse a customer-centric feedback loop across channels to increase NPS and identify new delight & growth opportunities

Develop rigorous systems and processes to audit efficacy of various growth activities across channels

Review program quality and progress toward achieving goals on a periodic basis. Take corrective actions to maintain work progress on schedule, improve employee performance or modify program goals or operations, as appropriate. Conduct research, establish analytics and methods to measure and forecast demand and market conditions, identify operational deficiencies and develop effective and data-driven pricing strategies. Help maximize reach and efficiency by adding new, scalable partners in a strategic way.

Lead quarterly goal setting and annual budgeting process for your teams, infusing your experience with the team's creativity.

Partner with leadership team to develop and execute against medium and long term strategy

Closely partner with finance and operations to ensure financial forecast matches growth expectations and supply and demand planning smoothly reflect channel level sales targets

Manage the revenue teams to drive business growth across all customer segments, and share responsibility with the marketing department for improving strategy and customer experience.

Know the numbers. Nothing gets past you.
PROFESSIONAL QUALIFICATIONS
15+ years of progressively responsible experience (with emphasis on increasing organizational revenues) that includes substantive work in cross-channel Commercial leadership roles -

we specifically value DTC and eCommerce oversight given that they are the most significant revenue drivers.

Specialized experience in business and revenue generation including identifying interdependencies and interactions in various business domains and functions and improving functional alignments in support of areas such as finance, marketing and customer service, to support a holistic and systems-based perspective for revenue generation; and creating and expanding go-to-market positions

Critical knowledge of the CPG industry, the market and the competitive landscape including key competitive programs and projects.

Bachelor's degree with a preference for a Master of Business Administration Degree or a Master's Degree in Management, Finance, Economics, Accounting or another field providing a strong foundation for successful performance.
PERSONAL QUALIFICATIONS
Visionary but commercially-minded; consumer-focused; customer champion.

Strategic yet hands on; someone who can dream and execute at the same time.

Build and foster creative teams that are committed to our culture of

passion, innovation, pushing the limits and prioritization

. Must have an inspirational and coaching leadership style and hands-on approach.

Passionate about our brands and the category.
LOCATION: Remote
COMPENSATION: Commensurate with your experience, expectations and the market; as is typical with Private Equity, your earnings will be heavily weighted to performance.