Director, Embedded Engineering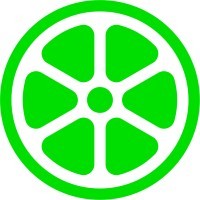 Lime
San Francisco, CA, USA
Posted on Sunday, March 26, 2023
Lime is the world's largest shared electric vehicle company. We're on a mission to build a future where transportation is shared, affordable and carbon-free. Our electric bikes and scooters have powered 400+ million rides in 250+ cities on 5 continents, replacing an estimated 100+ million car trips. Named a Time 100 Most Influential Company and Fast Company Brand That Matters, we achieved a fully profitable year in 2022, becoming the first in our industry to reach this milestone.
We are looking for a highly skilled and experienced Engineering Director to lead one of our fast-growing Engineering organizations. The ideal candidate should have a strong background in embedded systems development, as well as experience in managing teams of engineers across different time zones and language barriers (e.g. fluency in Mandarin is a plus).
As the Engineering Director, you will be responsible for setting the technical direction and strategy for the area, and for ensuring the team delivers high-quality products on-time with limited resources. You will also be responsible for fostering a collaborative and innovative team culture, and for developing and mentoring team members to support their growth and development.
The ideal candidate will have a track record of success leading and managing multiple managers and teams of engineers, and will be comfortable working in a fast-paced and dynamic environment. They will also have strong cross-functional collaboration skills with product managers, data scientists, designers, hardware engineers and operation teams to deliver high-quality products that exceed customer expectations.