Staff Engineer (Backend / Fullstack)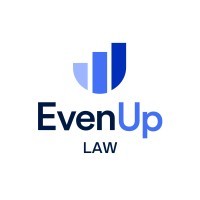 EvenUp
Software Engineering
Toronto, ON, Canada
Posted on Thursday, September 7, 2023
EvenUp is a venture-backed generative AI startup that ensures injury victims are awarded the full value of their claims, expanding the $100B+ in awards granted to injury victims every year. Every year, the legal system has made it difficult for millions of ordinary people to seek justice, especially for folks without means or who come from underrepresented backgrounds. Our vision is to help these injury victims get the justice they deserve, irrespective of their income, demographics, or the quality of their legal representation.
EvenUp operates across all types of injury cases, from police brutality and child abuse to California wildfires and motor vehicle accidents. Our ML-driven software empowers attorneys to accurately assess the value of these cases by doing a core part of their workflow (legal drafting), enabling them to secure larger settlements in record time. As EvenUp evaluates more cases, our proprietary data grows, enhancing the precision of our predictions and delivering more value to both attorneys and victims alike.
As one of the fastest growing startups ($0 to $10M in ARR in <2 years), we raised $65M in investment from some of the best investors in the world (Bessemer, Bain Capital, Signalfire, DCM, NFX, Tribe Capital), seasoned tech executives (i.e. founder of Quora, SVP at Google, former CPO at Uber), and public figures that care about our social mission (Nas, Jared Leto, Byron Jones). Our team comes from top tech, legal, and investing backgrounds including Waymo, Google, Amazon, Uber, Quora, Blizzard, Norton Rose, Warburg Pincus, Bain, and McKinsey.
Why we're hiring engineers:
In the past year, our engineering and data science team grew to 40 team members and we rolled out infrastructure updates, new products, and updates to existing workflows - combining data, ML frontend and backend work. The next 12 months are very exciting for us; we expect the technical team to triple as we deliver on a roadmap to handle 10x our current volume. Now is the time to get on the ground floor as we scale!
By joining our team, you will:
Build impactful technology: You will build first-of-a-kind technology that will transform an analog industry to improve the lives of millions of injury victims that got their lives turned upside down at no fault of their own
Have immediate impact in a small and tightly-knit team: be a key part of building the foundational blocks of their software and the team culture. Start shipping production code in less than two weeks!
Be a core part of our engineering team: Be a key part of building the foundational blocks of EvenUp's software and the team culture. Build and deploy and work on our core software product, whereby you'll tackle hard problems, explore and deliver solutions while working with key people across the organization
Work with a world-class team: Our team has deep expertise in technology, machine learning, law, and finance, combining experiences from careers at Google, Uber, Waymo, Quora, Vimeo, Blizzard, and more.
Learn new technologies from the best: Our team emphasizes a culture of continual learning and you will have opportunities to work on projects in machine learning, data engineering, back-end, front-end, DevOps
Work with our tech-stack: Python, Typescript, React, Postgres, Kubernetes, Elasticsearch…
You may be a fit for this role if you have:
9+ years of backend engineering experience working with relational databases and/or other database technologies
Interest in making the world a fairer place (we don't get paid unless we're helping injured victims and/or their attorneys)
Have several years of industry experience building high-quality software, shipping production-ready code and infrastructure
Understand the value of having a high quality code-base that is simple, understandable code that is efficient, reasonably free of bugs and maintainable.
Enjoy navigating technical challenges and delivering solutions that track to your estimates
Can communicate technical ideas or issues in easy-to-understand and actionable terms
Learn quickly and are seeking opportunities to work cross-functionally (including data engineering, DevOps…) and with a diverse group of people
Enjoy owning a project from start to finish and loves to drive a project across the finish line
Kubernetes experience is a plus!
A successful first year may look like:
75% doing system design and contributing code, starting with shipping code within 2 weeks!
25% collaborating with stakeholders and mentoring, lunch and learns, and more
Leverage a self-starter mindset by taking a product concept and building the feature end to end (whether it's a component of the system or a significant piece of functionality).
Collaborate with the team to scale the tech stack based on our rapidly growing user base!
Benefits & Perks:
We seek to empower all of our team members to fulfill our mission of making the world a more just place, regardless of our team's function, geography, or experience level. To that end, we offer:
- Fully remote setup - work from wherever you feel is best (Plus a stipend to upgrade your home office!)
- Flexible working hours to match your style
- Offsites - get to meet your coworkers on a fully-expensed trip every 6-12 months!
- Choice of great medical, dental, and vision insurance plan options
- Flexible paid time off
- A variety of virtual team events such as game nights & happy hours
EvenUp is an equal-opportunity employer. We are committed to diversity and inclusion in our company. We do not discriminate on the basis of race, religion, color, national origin, gender, sexual orientation, age, marital status, veteran status, or disability status.