Accounts Receivable Specialist (1-3 years of experience)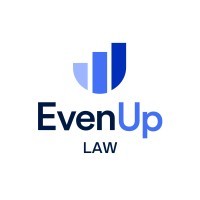 EvenUp
Accounting & Finance
Toronto, ON, Canada
Posted on Saturday, August 12, 2023
EvenUp is a venture-backed generative AI startup that ensures injury victims are awarded the full value of their claims, expanding the $100B+ in awards granted to injury victims every year. Every year, the legal system has made it difficult for millions of ordinary people to seek justice, especially for folks without means or who come from underrepresented backgrounds. Our vision is to help these injury victims get the justice they deserve, irrespective of their income, demographics, or the quality of their legal representation.
EvenUp operates across all types of injury cases, from police brutality and child abuse to California wildfires and motor vehicle accidents. Our ML-driven software empowers attorneys to accurately assess the value of these cases by doing a core part of their workflow (legal drafting), enabling them to secure larger settlements in record time. As EvenUp evaluates more cases, our proprietary data grows, enhancing the precision of our predictions and delivering more value to both attorneys and victims alike.
As one of the fastest growing startups ($0 to $10M in ARR in <2 years), we raised $65M in investment from some of the best investors in the world (Bessemer, Bain Capital, Signalfire, DCM, NFX, Tribe Capital), seasoned tech executives (i.e. founder of Quora, SVP at Google, former CPO at Uber), and public figures that care about our social mission (Nas, Jared Leto, Byron Jones). Our team comes from top tech, legal, and investing backgrounds including Waymo, Google, Amazon, Uber, Quora, Blizzard, Norton Rose, Warburg Pincus, Bain, and McKinsey.
Why we're hiring an Accounts Receivable Specialist now:
In the past two years, we scaled our customer base 15x with a finance team of 3. We're now at a point where we are looking for teammates that can help position the company for its next stage of growth.
As a Accounts Receivable Specialist at EvenUp, you will:
Collect outstanding AR while ensuring adherence to company policy
Maintain our payments platform, Stripe, as a system of record
Strategically organize a cadence of collection activity based on age of unpaid receivables
Collect customer payments in accordance with payment due dates
Provide timely follow-up on outstanding accounts and accounts with prior payment arrangements
Review and research customer disputes and billing issues in a timely and professional manner to resolve delays in payments from customers
Collaborate with other departments as needed to resolve collection issues
Maintain detailed and accurate collection records and provide reports to management as assigned
Identify issues attributing to account delinquency and discuss them with management
Assist in month-end process and other projects as assigned
Qualifications:
A bachelor's degree in accounting or finance
Excellent oral and written communication skills
1-3 years of professional work experience in AR and Collections as an individual contributor
Google Sheets (Excel) and Microsoft Office skills
Prior experience with B2B SaaS business models or experience working in a high-growth environment preferred
Benefits & Perks:
We seek to empower all of our team members to fulfill our mission of making the world a more just place, regardless of our team's function, geography, or experience level. To that end, we offer:
- Fully remote setup - work from wherever you feel is best (Plus a stipend to upgrade your home office!)
- Flexible working hours to match your style
- Offsites - get to meet your coworkers on a fully-expensed trip every 6-12 months!
- Choice of great medical, dental, and vision insurance plan options
- Flexible paid time off
- A variety of virtual team events such as game nights & happy hours
EvenUp is an equal-opportunity employer. We are committed to diversity and inclusion in our company. We do not discriminate on the basis of race, religion, color, national origin, gender, sexual orientation, age, marital status, veteran status, or disability status.