Learning and Development Manager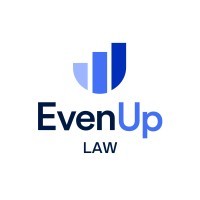 EvenUp
Sales & Business Development
Toronto, ON, Canada
Posted on Thursday, August 10, 2023
EvenUp is a venture-backed generative AI startup that ensures injury victims are awarded the full value of their claims, expanding the $100B+ in awards granted to injury victims every year. Every year, the legal system has made it difficult for millions of ordinary people to seek justice, especially for folks without means or who come from underrepresented backgrounds. Our vision is to help these injury victims get the justice they deserve, irrespective of their income, demographics, or the quality of their legal representation.
EvenUp operates across all types of injury cases, from police brutality and child abuse to California wildfires and motor vehicle accidents. Our ML-driven software empowers attorneys to accurately assess the value of these cases by doing a core part of their workflow (legal drafting), enabling them to secure larger settlements in record time. As EvenUp evaluates more cases, our proprietary data grows, enhancing the precision of our predictions and delivering more value to both attorneys and victims alike.
As one of the fastest growing startups ($0 to $10M in ARR in <2 years), we raised $65M in investment from some of the best investors in the world (Bessemer, Bain Capital, Signalfire, DCM, NFX, Tribe Capital), seasoned tech executives (i.e. founder of Quora, SVP at Google, former CPO at Uber), and public figures that care about our social mission (Nas, Jared Leto, Byron Jones). Our team comes from top tech, legal, and investing backgrounds including Waymo, Google, Amazon, Uber, Quora, Blizzard, Norton Rose, Warburg Pincus, Bain, and McKinsey.
At EvenUp Law, we are committed to providing our employees with the training and development they need to thrive in their roles. We are seeking an experienced Learning and Development Manager to help lead the development and execution of training programs for our fast-growing international teams. The successful candidate will have a proven track record of success in the development and scaling of effective training programs, meaningfully improved performance across teams, and demonstrate strong communication and content development skills. This is a fantastic opportunity to make a meaningful impact on our organization and help our employees achieve their full potential.
Role Summary:
The Learning and Development Manager at EvenUp Law will be responsible for developing and executing a learning and development strategy for EvenUp's rapidly growing remote team. Specifically, the Learning and Development Manager will leverage excellent written and verbal communication skills in order to build relationships across a global team, effectively implement knowledge management and continuous education practices for existing team members, identify areas for standardization and improvement, and implement a training program that utilizes both new and exciting technologies for learning, and dynamic live sessions.
Key Responsibilities:
Evaluate individual and organizational development needs
Develop and implement training curricula at EvenUp with a focus on synthesizing complex legal and medical content, implementing best practices from similar industries
Lead training sessions, both in-person and online, for employees at all levels of the organization and leverage various learning methods (coaching, shadowing, asymmetrical education, etc.)
Set and measure success metrics related to training programs, and ongoing data analysis to evaluate the effectiveness of the program and areas for improvement
Lead ad hoc projects related to the development of new Learning and Development materials and programs
Plan and execute regular audits to ensure quality, and identify and remediate knowledge gaps and areas for improvement, across the organization
Bachelor's degree in Business Administration, Psychology, or a related field; professional certification a plus
5-8+ years of experience in learning and development or related field, including knowledge of effective learning & development methods
Excellent communication and interpersonal skills
Familiarity with Google Suite, knowledge management, and analytics
Experience in supporting the development and delivery of training programs; experience in doing so with complex or highly regulated subject matter is highly preferred
Knowledge of the legal field, preferably personal injury, is preferred
Strong organizational, leadership, and project management skills
Demonstrated ability to learn quickly.
Benefits & Perks:
We seek to empower all of our team members to fulfill our mission of making the world a more just place, regardless of our team's function, geography, or experience level. To that end, we offer:
- Fully remote setup - work from wherever you feel is best (Plus a stipend to upgrade your home office!)
- Flexible working hours to match your style
- Offsites - get to meet your coworkers on a fully-expensed trip every 6-12 months!
- Choice of great medical, dental, and vision insurance plan options
- Flexible paid time off
- A variety of virtual team events such as game nights & happy hours
EvenUp is an equal-opportunity employer. We are committed to diversity and inclusion in our company. We do not discriminate on the basis of race, religion, color, national origin, gender, sexual orientation, age, marital status, veteran status, or disability status.