Demand Generation Manager (ABM)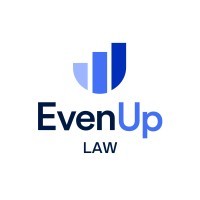 EvenUp
Sales & Business Development
San Francisco, CA, USA
Posted on Tuesday, August 1, 2023
EvenUp is a venture-backed generative AI startup that ensures injury victims are awarded the full value of their claims, expanding the $100B+ in awards granted to injury victims every year. Every year, the legal system has made it difficult for millions of ordinary people to seek justice, especially for folks without means or who come from underrepresented backgrounds. Our vision is to help these injury victims get the justice they deserve, irrespective of their income, demographics, or the quality of their legal representation.
EvenUp operates across all types of injury cases, from police brutality and child abuse to California wildfires and motor vehicle accidents. Our ML-driven software empowers attorneys to accurately assess the value of these cases by doing a core part of their workflow (legal drafting), enabling them to secure larger settlements in record time. As EvenUp evaluates more cases, our proprietary data grows, enhancing the precision of our predictions and delivering more value to both attorneys and victims alike.
As one of the fastest growing startups ($0 to $10M in ARR in <2 years), we raised $65M in investment from some of the best investors in the world (Bessemer, Bain Capital, Signalfire, DCM, NFX, Tribe Capital), seasoned tech executives (i.e. founder of Quora, SVP at Google, former CPO at Uber), and public figures that care about our social mission (Nas, Jared Leto, Byron Jones). Our team comes from top tech, legal, and investing backgrounds including Waymo, Google, Amazon, Uber, Quora, Blizzard, Norton Rose, Warburg Pincus, Bain, and McKinsey.
We're hiring our first Demand Generation Manager (ABM) now:
We are in search of a data-driven Demand Generation Manager to spearhead our Account-Based Marketing (ABM) initiatives, refine our experimental channels, and fully develop our testing roadmap. This role involves making key decisions on software and tools investment, enhancing data sourcing and quality, campaign scaling, and managing our growth engine. This is a pivotal hire that will aid in accelerating our growth and instill an "always be testing" culture within our larger go-to-market team.
As a Demand Generation Manager at EvenUp, you will:
ABM Strategy Development: Develop and implement a comprehensive ABM strategy across various channels to generate high-quality leads, boost full-funnel conversions, and drive revenue growth.
Data-Driven Decision Making: Lead deep analysis of ABM campaign performance and target account segmentation, utilizing data-driven insights to inform strategic decisions and optimize efforts.
Channel Testing and Expansion: Manage our new channel testing roadmap, launching pilots for programmatic gifting, direct mail, email, and more to explore new growth opportunities.
Campaign and Budget Management: Oversee campaign execution and budget management to maximize ROI, consistently meeting or exceeding KPIs and performance goals.
Collaboration with Sales: Work alongside our sales team to develop compelling outreach tactics, increase activations, and create engaging prospecting journeys.
Alignment with Cross-Functional Teams: Coordinate closely with other marketing and cross-functional teams to align ABM initiatives with broader marketing goals, strategies, and company objectives.
Partnership Management: Establish and maintain robust relationships with external partners, including agencies and ad technology providers.
Industry Trends and Best Practices: Stay informed about industry trends and best practices in ABM and digital advertising, incorporating new knowledge into campaign strategies and tactics.
You come to the table with the following:
A minimum of 4 years of experience managing and leading ABM campaigns: Your proven track record of driving substantial growth and revenue for a high-growth organization in the realm of ABM campaigns sets you apart as a seasoned professional.
Profound understanding of different marketing platforms and best practices in ABM and digital advertising: Your expertise in various marketing platforms and your in-depth knowledge of best practices in ABM and digital advertising position you as a strategic marketer.
Demonstrated expertise in data-driven decision-making: Your strong analytical skills and experience using various analytics tools and platforms allow you to make data-driven decisions, optimizing campaign performance and outcomes.
Budget management experience: You have a track record of effectively and efficiently managing budgets, setting performance targets, and overseeing relationships with external partners, such as agencies, technology providers, and contractors. Your financial acumen complements your marketing expertise.
Exceptional communication and interpersonal skills: Your effective communication and interpersonal abilities enable you to collaborate seamlessly with cross-functional teams and confidently present insights and recommendations to senior leadership.
Benefits & Perks:
We seek to empower all of our team members to fulfill our mission of making the world a more just place, regardless of our team's function, geography, or experience level. To that end, we offer:
- Fully remote setup - work from wherever you feel is best (Plus a stipend to upgrade your home office!)
- Flexible working hours to match your style
- Offsites - get to meet your coworkers on a fully-expensed trip every 6-12 months!
- Choice of great medical, dental, and vision insurance plan options
- Flexible paid time off
- A variety of virtual team events such as game nights & happy hours
EvenUp is an equal-opportunity employer. We are committed to diversity and inclusion in our company. We do not discriminate on the basis of race, religion, color, national origin, gender, sexual orientation, age, marital status, veteran status, or disability status.