Senior Product Manager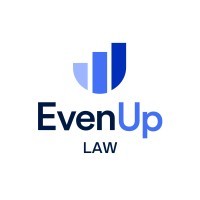 EvenUp
Product
Toronto, ON, Canada
Posted on Friday, July 14, 2023
EvenUp is a venture-backed generative AI startup that ensures injury victims are awarded the full value of their claims, expanding the $100B+ in awards granted to injury victims every year. Every year, the legal system has made it difficult for millions of ordinary people to seek justice, especially for folks without means or who come from underrepresented backgrounds. Our vision is to help these injury victims get the justice they deserve, irrespective of their income, demographics, or the quality of their legal representation.
EvenUp operates across all types of injury cases, from police brutality and child abuse to California wildfires and motor vehicle accidents. Our ML-driven software empowers attorneys to accurately assess the value of these cases by doing a core part of their workflow (legal drafting), enabling them to secure larger settlements in record time. As EvenUp evaluates more cases, our proprietary data grows, enhancing the precision of our predictions and delivering more value to both attorneys and victims alike.
As one of the fastest growing startups ($0 to $10M in ARR in <2 years), we raised $65M in investment from some of the best investors in the world (Bessemer, Bain Capital, Signalfire, DCM, NFX, Tribe Capital), seasoned tech executives (i.e. founder of Quora, SVP at Google, former CPO at Uber), and public figures that care about our social mission (Nas, Jared Leto, Byron Jones). Our team comes from top tech, legal, and investing backgrounds including Waymo, Google, Amazon, Uber, Quora, Blizzard, Norton Rose, Warburg Pincus, Bain, and McKinsey.
Why we're hiring a Product Manager now:
In the past year, our engineering and data science team grew from 1 to ~20 and we rolled out infrastructure updates, new products, and updates to existing workflows - combining data, ML frontend, and backend work. 2023 is an exciting year for us; we expect the technical team to expand to 30+ as we deliver on a roadmap to handle 10x our current volume. As a senior product manager (and our 2nd product hire) you will impact critical product decisions across all aspects of EvenUp, from leveraging the latest and greatest in Generative AI to good-old B2b SaaS!
As a Product Manager at EvenUp:
You want to build a first-of-a-kind product to improve the lives of millions of injury victims that got their lives turned upside down at no fault of their own
You are a system thinker and can visualize processes in front of your inner eye as well as digitally for others
You are an owner and think of your product as your product
You can ask hard and good questions to probe for your users' needs
You are an advocate of many, ranging from internal teams, b2b customers, to consumers
You know what it takes to build software and can estimate engineering complexity
You dance with and clear up ambiguity since the goal isn't always clear, but you'll help bring clarity
You are a great story-teller that can weave a narrative that puts your ideas into the context of real life, whether it's through words, pictures, or interactive prototypes
You want to surround yourself with smart people across a wide breadth of disciplines of technology, machine learning, law, and finance
You have done this before with around 3+ years experience as a Product Manager
Benefits & Perks:
We seek to empower all of our team members to fulfill our mission of making the world a more just place, regardless of our team's function, geography, or experience level. To that end, we offer:
- Fully remote setup - work from wherever you feel is best (Plus a stipend to upgrade your home office!)
- Flexible working hours to match your style
- Offsites - get to meet your coworkers on a fully-expensed trip every 6-12 months!
- Choice of great medical, dental, and vision insurance plan options
- Flexible paid time off
- A variety of virtual team events such as game nights & happy hours
EvenUp is an equal-opportunity employer. We are committed to diversity and inclusion in our company. We do not discriminate on the basis of race, religion, color, national origin, gender, sexual orientation, age, marital status, veteran status, or disability status.