Legal Operations Associate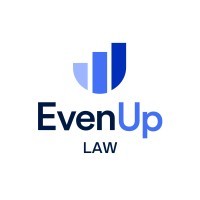 EvenUp
Legal, Operations
San Francisco, CA, USA
Posted on Friday, July 14, 2023
EvenUp is a venture-backed generative AI startup that ensures injury victims are awarded the full value of their claims, expanding the $100B+ in awards granted to injury victims every year. Every year, the legal system has made it difficult for millions of ordinary people to seek justice, especially for folks without means or who come from underrepresented backgrounds. Our vision is to help these injury victims get the justice they deserve, irrespective of their income, demographics, or the quality of their legal representation.
EvenUp operates across all types of injury cases, from police brutality and child abuse to California wildfires and motor vehicle accidents. Our ML-driven software empowers attorneys to accurately assess the value of these cases by doing a core part of their workflow (legal drafting), enabling them to secure larger settlements in record time. As EvenUp evaluates more cases, our proprietary data grows, enhancing the precision of our predictions and delivering more value to both attorneys and victims alike.
As one of the fastest growing startups ($0 to $10M in ARR in <2 years), we raised $65M in investment from some of the best investors in the world (Bessemer, Bain Capital, Signalfire, DCM, NFX, Tribe Capital), seasoned tech executives (i.e. founder of Quora, SVP at Google, former CPO at Uber), and public figures that care about our social mission (Nas, Jared Leto, Byron Jones). Our team comes from top tech, legal, and investing backgrounds including Waymo, Google, Amazon, Uber, Quora, Blizzard, Norton Rose, Warburg Pincus, Bain, and McKinsey.
EvenUp's main products include case evaluation SaaS for personal injury attorneys, which helps them draft their demand packages and assess each case's value - and this is just the beginning! The more cases we evaluate, the more data we collect, the more accurate our assessments, and the more value we generate for both the injured and their attorneys.
We're looking for a candidate with a startup mindset and either knowledge of personal injury law or the ability to learn. Experience in personal injury on either side (defense or plaintiff) is a plus. In addition to writing outstanding demands, the ideal candidate will apply their skills to hone our product and drive impact with personal injury law firms and victims.
If you join us, you will:
Deliver immediate value: You'll be working with the legal operations lead, wearing many hats, and taking ownership of client experiences.
Contribute to impactful technology: You will be helping us build first-of-a-kind technology that will transform an analog industry and leverage capital and data to improve the lives of personal injury victims.
Work with a world-class team: You'll be working with other legal operations folks that have decades of combined experience at leading PI firms and insurance companies, as well as a founding team with deep expertise in technology, litigation, and finance.
Responsibilities:
Draft demand packages for personal injury cases, review supporting documentation and work with EvenUp's internal toolkits.
Analyze the value of personal injury cases.
Liaise with personal injury plaintiff attorneys and their staff.
Work with the machine learning and engineering teams to hone our internal products.
You come to the table with the following:
Excellent writing skills are a must.
Project management skills.
Experience in a legal environment is a plus, especially in personal injury or corporate law (case manager, paralegal, insurance adjuster, or attorney).
Benefits & Perks:
We seek to empower all of our team members to fulfill our mission of making the world a more just place, regardless of our team's function, geography, or experience level. To that end, we offer:
- Fully remote setup - work from wherever you feel is best (Plus a stipend to upgrade your home office!)
- Flexible working hours to match your style
- Offsites - get to meet your coworkers on a fully-expensed trip every 6-12 months!
- Choice of great medical, dental, and vision insurance plan options
- Flexible paid time off
- A variety of virtual team events such as game nights & happy hours
EvenUp is an equal-opportunity employer. We are committed to diversity and inclusion in our company. We do not discriminate on the basis of race, religion, color, national origin, gender, sexual orientation, age, marital status, veteran status, or disability status.