Customer Success Manager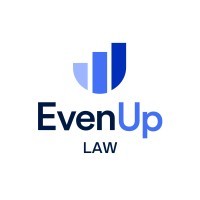 EvenUp
Administration
San Francisco, CA, USA
Posted on Friday, July 14, 2023
EvenUp is a venture-backed generative AI startup that ensures injury victims are awarded the full value of their claims, expanding the $100B+ in awards granted to injury victims every year. Every year, the legal system has made it difficult for millions of ordinary people to seek justice, especially for folks without means or who come from underrepresented backgrounds. Our vision is to help these injury victims get the justice they deserve, irrespective of their income, demographics, or the quality of their legal representation.
EvenUp operates across all types of injury cases, from police brutality and child abuse to California wildfires and motor vehicle accidents. Our ML-driven software empowers attorneys to accurately assess the value of these cases by doing a core part of their workflow (legal drafting), enabling them to secure larger settlements in record time. As EvenUp evaluates more cases, our proprietary data grows, enhancing the precision of our predictions and delivering more value to both attorneys and victims alike.
As one of the fastest growing startups ($0 to $10M in ARR in <2 years), we raised $65M in investment from some of the best investors in the world (Bessemer, Bain Capital, Signalfire, DCM, NFX, Tribe Capital), seasoned tech executives (i.e. founder of Quora, SVP at Google, former CPO at Uber), and public figures that care about our social mission (Nas, Jared Leto, Byron Jones). Our team comes from top tech, legal, and investing backgrounds including Waymo, Google, Amazon, Uber, Quora, Blizzard, Norton Rose, Warburg Pincus, Bain, and McKinsey.
History of EvenUp Customer Success:
In the past 18 months, we scaled our customer base from 0→250 for a SaaS product with our first CSM hired in Dec. 2022. We've now hired 2 all-star CSMs and are looking to bring on 1 more who can help develop customer engagement plans, execute customer growth initiatives, and provide daily customer support. Our expectation is that this individual will be focused on providing a positive customer experience and driving growth through gross renewals and net retention improvements. This role will have a very real impact on every customer decision we make, supporting growth efforts, product development, and of course, customers!
What you will do:
Champion Customer Happiness: Be the go-to advocate for your clients, ensuring their happiness, loyalty, and growth with EvenUp's services.
Navigate Relationships: Forge meaningful connections with your clients, from leadership to users, making the adoption of EvenUp's technology a breeze.
Communication Guru: Keep the communication lines open, clear, and always in sync with both external clients and internal teams.
Renewal Superstar: Own the entire contract renewal process, keeping your clients engaged while collaborating closely with EvenUp's sales and finance teams for win-win outcomes.
Goal Achievement Partner: Work hand in hand with your clients to establish and achieve vital goals and key performance indicators (KPIs), guaranteeing their ongoing and expanding success with EvenUp.
Platform Enthusiast: Drive adoption, effectiveness, and growth of our platform among your customers and end-users.
Strategic Guide: Document use cases, craft success plans, and advocate for your clients, influencing EvenUp's product development and roadmap.
Expand Possibilities: Leverage your expertise to broaden your clients' utilization of the EvenUp platform and find creative solutions.
Trusted Ally: Build trust and be a strategic advisor to your clients, delivering insights and value.
Stakeholder Networker: Foster and leverage relationships within your client organizations to drive adoption and support new opportunities, building a strong support network.
Escalation Guru: Handle client escalations with finesse, maintaining a speedy communication channel for service-related matters.
Revenue Accelerator: Identify upsell opportunities, explore new revenue streams, and collaborate closely with our Sales team.
What we look for:
Bachelor's degree (or equivalent) in a related field; MBA or JD is a plus.
Proven experience in customer success, account management, or a related role.Stellar problem-solving skills, a knack for creative solutions, and a proactive approach.
Exceptional interpersonal and communication skills.
Motivated to deliver outstanding customer experiences.
Familiarity with SaaS or service-oriented business models.
Experience in Legal Tech or working with Legal Professionals is a plus.
Ability to travel within the United States up to 25% is required.
Benefits & Perks:
We seek to empower all of our team members to fulfill our mission of making the world a more just place, regardless of our team's function, geography, or experience level. To that end, we offer:
- Fully remote setup - work from wherever you feel is best (Plus a stipend to upgrade your home office!)
- Flexible working hours to match your style
- Offsites - get to meet your coworkers on a fully-expensed trip every 6-12 months!
- Choice of great medical, dental, and vision insurance plan options
- Flexible paid time off
- A variety of virtual team events such as game nights & happy hours
EvenUp is an equal-opportunity employer. We are committed to diversity and inclusion in our company. We do not discriminate on the basis of race, religion, color, national origin, gender, sexual orientation, age, marital status, veteran status, or disability status.